Each SCCI Group company shares a common culture, ethos and vision, but retains an individual identity and structure that best serves its respective industry.
TV & Media Solutions
Security Systems
Fibre & IRS Systems
Telecoms
SCCI Alphatrack, provide a complementary range of technical services to a diverse range of sectors.
Fire & Life Safety Systems
With over 25-years' experience in fire design and maintenance, Alphatrack Systems is a key player in the fire & life safety sector, providing compliance led services to a number of industries.
Hospitality TV Systems 
IPTV
Digital Signage
Wifi & HSIA
TV Distribution Networks
Airwave Europe is the UK's largest provider of TV & media solutions to the hospitality market.
Healthcare TV
Patient Entertainment Systems
IPTV & Networks
Digital Signage
Wifi & HSIA
Airwave Healthcare has been active in the UK healthcare market for 20-years, providing patient entertainment systems, commercial displays, digital signage and content to hospitals, care homes and prisons & secure accommodation.
Outside & Satellite Broadcast Services
Live Event Transmission
Production Facilities
Links Broadcast deliver outside broadcast transmission and production facilities for a range of news, sports, entertainment, digital cinema and corporate events.

Building Safety Management

Experts in building safety management, Evident provide software for the tagging, maintenance oversite and contract management of infrastructure assets across the social housing sector.
Financial Services
Leasing Agreements
Maintenance Support
Switchsure provide a range of financial services across all SCCI Group company clients and partners.

Fibre Networking Solutions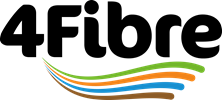 4Fibre is a unique multicore fibre cable, enabling the concurrent delivery of internet services from multiple providers.


Fibre Networks UK  work with public & private authorities, councils and social landlords, delivering fibre networks to cities and rural communities across the UK.

- Building Security Systems
- TV and Media Services
- Maintenance Services

Interphone Limited is a security systems and building technology integrator providing design, installation and maintenance services for multi-unit residential estates and commercial property.