Airwave Healthcare
Airwave Healthcare and WiFi SPARK announce partnership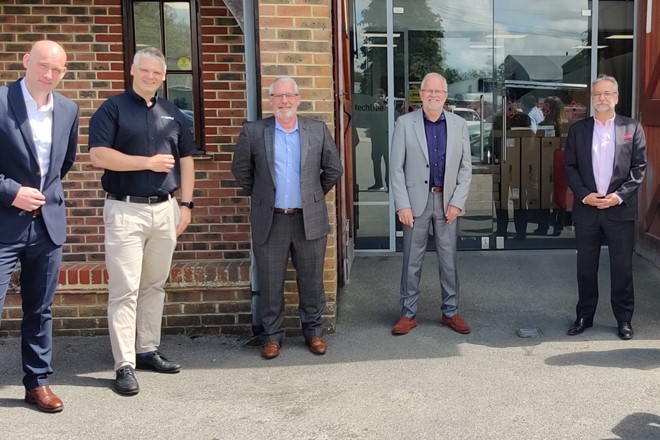 Airwave Healthcare is delighted to announce a strategic partnership with Exeter-based WiFi provider, WiFi SPARK.
WiFi SPARK is a leading provider of WiFi services, and the owner and developer of the innovative and unique SPARK® Platform. Deployed in multiple properties across a number of sectors, the SPARK® Platform delivers a flexible, feature-rich and scalable solution for guest-access WiFi.
WiFi SPARK's partnership model facilitates the delivery of their WiFi based systems in collaboration with carefully selected industry partners, who are able to offer exacting standards in quality, across system design, implementation and support services.
Airwave Healthcare and WiFi SPARK together, will focus on the implementation of WiFi SPARK's SPARK® Media platform to properties within the healthcare sector, consisting of private & NHS hospitals,  care homes and secure accommodation.
We're hugely excited to partner with WiFi SPARK, offering our expertise in the delivery of patient entertainment systems in conjunction with SPARK® Media's world-class media platform. This is a humbling time for us as we further aid the industry's move away from expensive pay-to-watch TV systems and offer TV & media content to every patient, not just those who can afford to pay for it. Jes Redgard, Head of Healthcare Sales, Airwave
Airwave's expertise in media equipment and healthcare environments was a perfect fit with our SPARK® Media product. This new partnership enables us to bring free entertainment to those who need it most. Working collectively to connect people through WiFi, we hope that together, WiFi SPARK and Airwave will empower patients and improve their wellbeing. Rebecca Duffin, Head of Marketing, WiFi SPARK
WiFi SPARK works in partnership with 80 NHS Trusts in the UK, Airwave look forward to expanding this reach, adding to their own portfolio of NHS Trust partners.
About SPARK® Media
WiFi SPARK is the 3rd largest patient entertainment engagement services provider, by hospital bed coverage, in the world.
Their latest innovation, SPARK® Media, is an entertainment delivery platform that delivers TV, Radio and other services to any WiFi-enabled device with a web browser. It's free to use, available to everyone and enables users to listen, watch, read and learn as well as organise meals or service requests themselves.
SPARK® Media can generate revenue and save hundreds of thousands for organisations, all within a complete managed service solution.
Get in touch
We're passionate about healthcare technology, proud of the work we do and would love to share our enthusiasm with you! Please feel free to get in touch to discuss our portfolio of products and services:
info@hospitaltv.co.uk or +44 (0)1403 783 483