Airwave
Airwave release 'The Big Picture 2021'
Airwave release their annual industry publication, The Big Picture 2021.
The Big Picture explores current trends and topics in the hospitality technology industry, featuring articles from partners, such as Samsung, Philips, LG, Sky and Wifirst.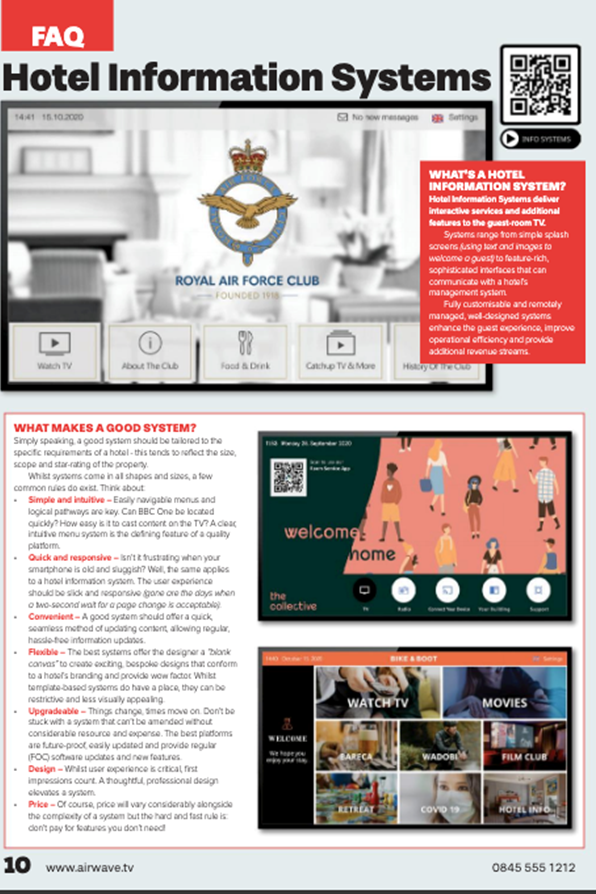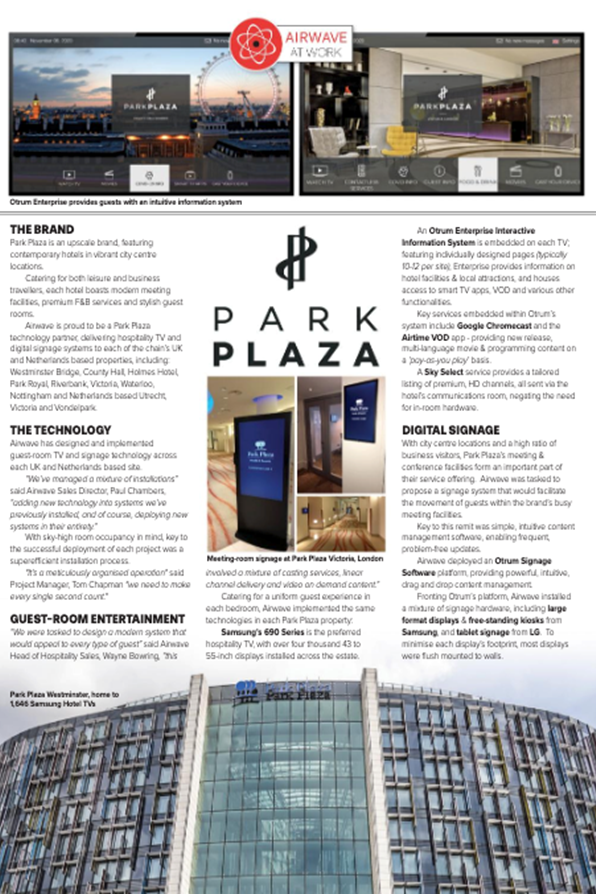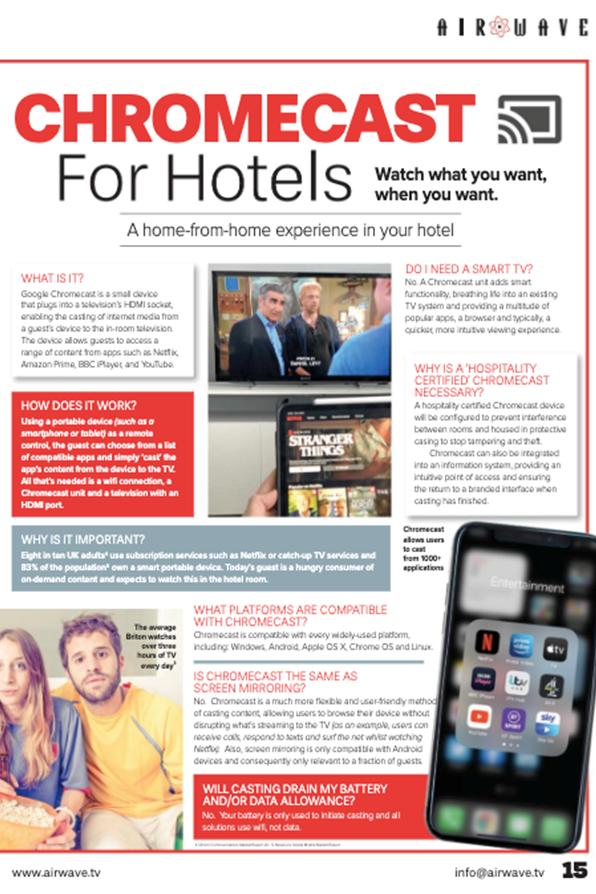 Produced annually, The Big Picture magazine explores trends and topical issues within the hospitality technology industry.
Now in its 12th edition, Airwave's industry publication is typically released in conjunction with Airwave's stand at the Independent Hotel Show in London Olympia. The 2021 edition (released in 2020) was not granted this luxury due to the covid-19 pandemic however as has been Airwave's mantra since the onset of the coronavirus - the show must go on.
Click here to read The Big Picture 2021 (or indeed any of the previous editions).
Get in touch
We're passionate about hospitality technology, proud of the work we do and would love to share our enthusiasm with you! Please feel free to get in touch to discuss our portfolio of products and services:
info@airwave.tv or +44 (0)1403 783 483