Airwave
Hilton at the Ageas Bowl
Airwave implement an AirMedia RF information system at the home of Hampshire Cricket Club.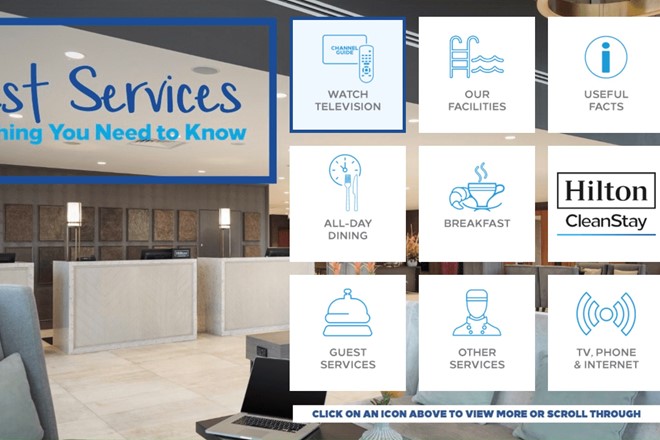 The Hilton at the Ageas Bowl offers 171 rooms and a multitude of amenities, including meeting & conference space, a fine dining restaurant, sports bar and an 18-hole golf course.
The iconic 'Rose Bowl' is home to Hampshire Cricket Club (and England test matches) and provides the hotel's guests with picture perfect views of elite cricket throughout the summer months.
The four-star property features an integrated media centre and was opened in 2015, with Airwave at hand to provide TV technology for the guest rooms and lounge & staff areas. Fast forward 250,000 deliveries and a few years later, Airwave once again occupied the crease.
"On this occasion, we were tasked to refresh and modernise the guest-room entertainment system" said Airwave key account manager (and very average batsmen) Jon Farmer " but were conscious that the TV hardware still had a few years' life in it!"
With this in mind, Airwave retained the (42-inch) LG hospitality TVs and implemented an AirMedia RF information system, offering a bespoke designed user interface and series of interactive pages - or an "Everything you need to know" information portal for the hotel's guests. 
"The Hilton's guests seemed bowled over by the delivery of this fantastic service" quipped Jon Farmer.
"One of AirMedia's key strengths, is a content management system that allows the user to update information, quickly and easily"
Jon Arnold, Interactive Systems Technician, Airwave.
Get in touch
We're passionate about technology, proud of the work we do and would love to share our enthusiasm with you! Please feel free to get in touch to discuss our portfolio of products and services:
info@airwave.tv or +44 (0)1403 783 483