SCCi Alphatrack
London Borough of Lambeth, Waltham Estate
SCCI Alphatrack and Alphatrack Systems work together to design and install an gate and door entry system into London Borough Of Lambeth's Waltham Estate.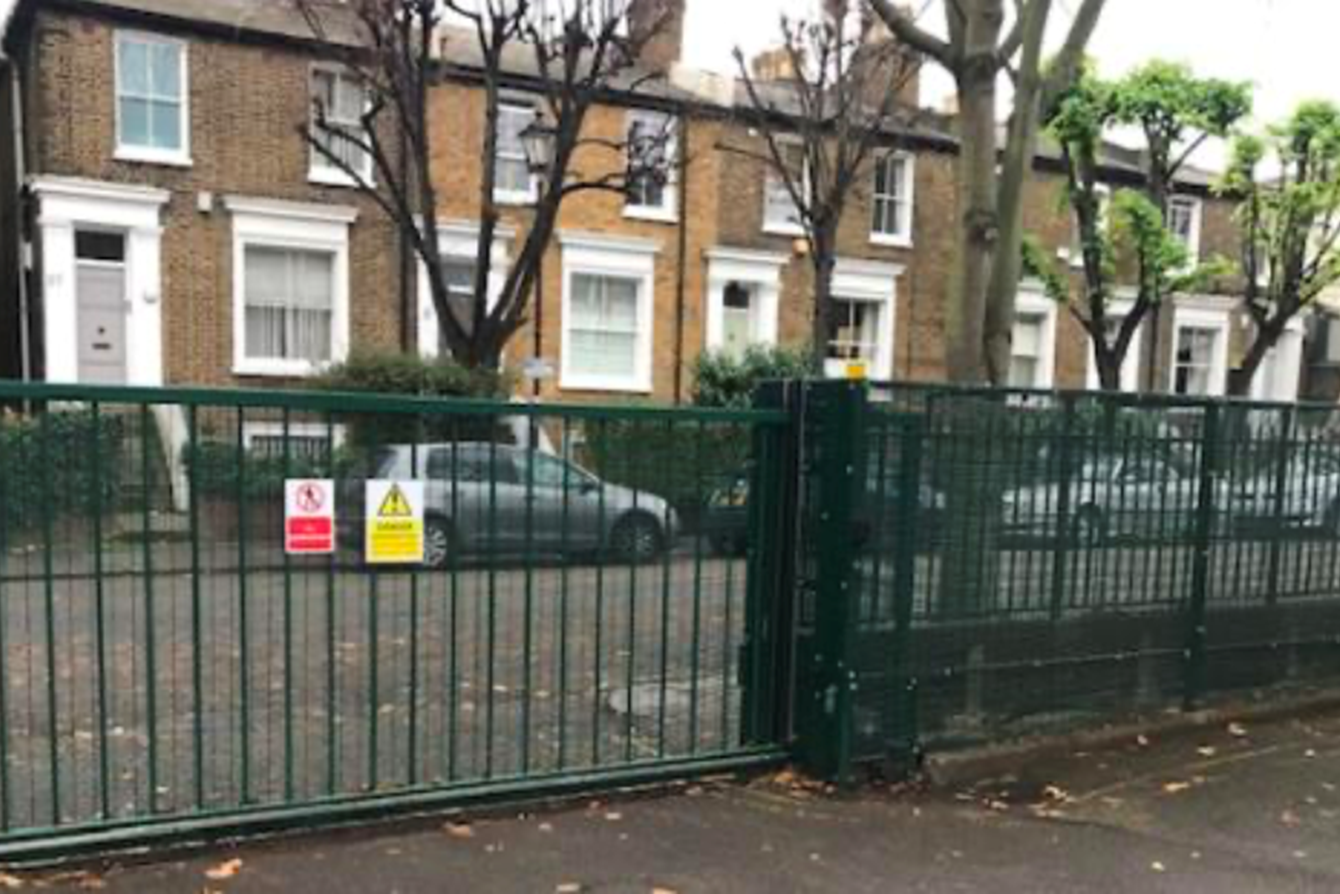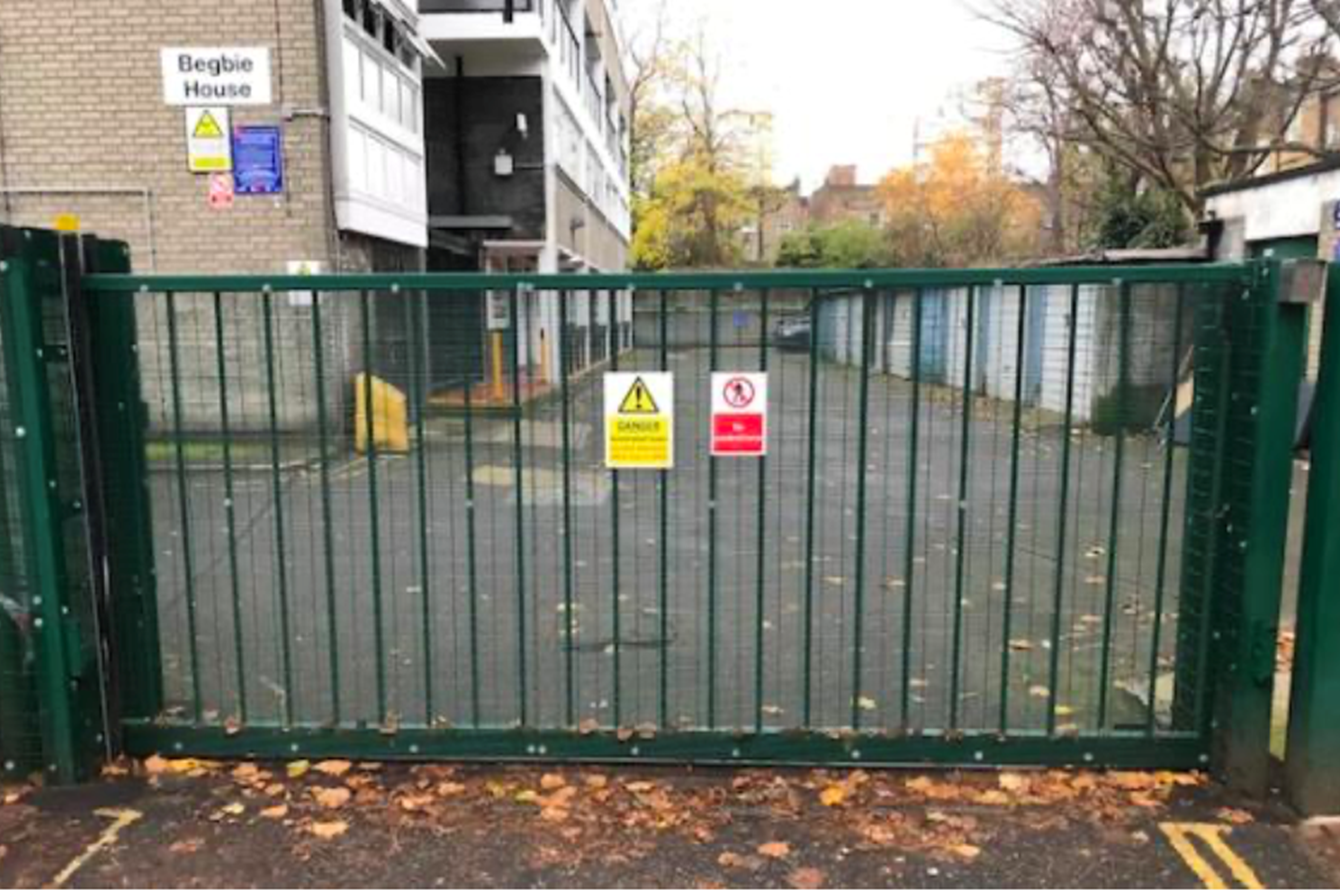 The Challenge
Waltham Estate approached SCCI to secure its main estate area, and the adjacent Begbie apartment block from unauthorised vehicle and pedestrian access - providing security and safety for residents and increasing the security of car park areas (and preventing fly tipping). This would involve sealing off all access areas to the site with a combination of pedestrian and vehicle gates and additional railings, whilst providing simple access control/door entry for residents and their visitors.
The Solution
SCCI Alphatrack delivered all power requirements to both gates and all required cabling for gates, automation and necessary groundworks for the installations. In collaboration, sister company Alphatrack Systems delivered a number of door entry & access control systems across the estate.
On the main estate, priority access to the residential block's door areas were fitted with new pedestrian gates, containing closers and electronic locking. These gates were connected to the apartments via an intercom system for visitors, and fitted with access control readers for resident access – the fob system was matched to the existing site systems.
A set of double swing powered gates were designed, fabricated and installed to increase security of the vehicle access area to the main site. A pedestrian gate was manufactured and installed adjacent to these vehicle gates for residents and their visitors' access. Both vehicle and pedestrian gates were fitted with intercom and fob readers. Other access points on the estate were sealed off with railings to ensure authorised-only access by residents through the other agreed gates.
At the Begbie block, a single leaf automated sliding gate was manufactured and installed; a new pedestrian opening was created adjacent to the sliding gate for pedestrian access and an additional gate was installed at the far end for alternative pedestrian access. All three gates were fitted with intercom and fob readers.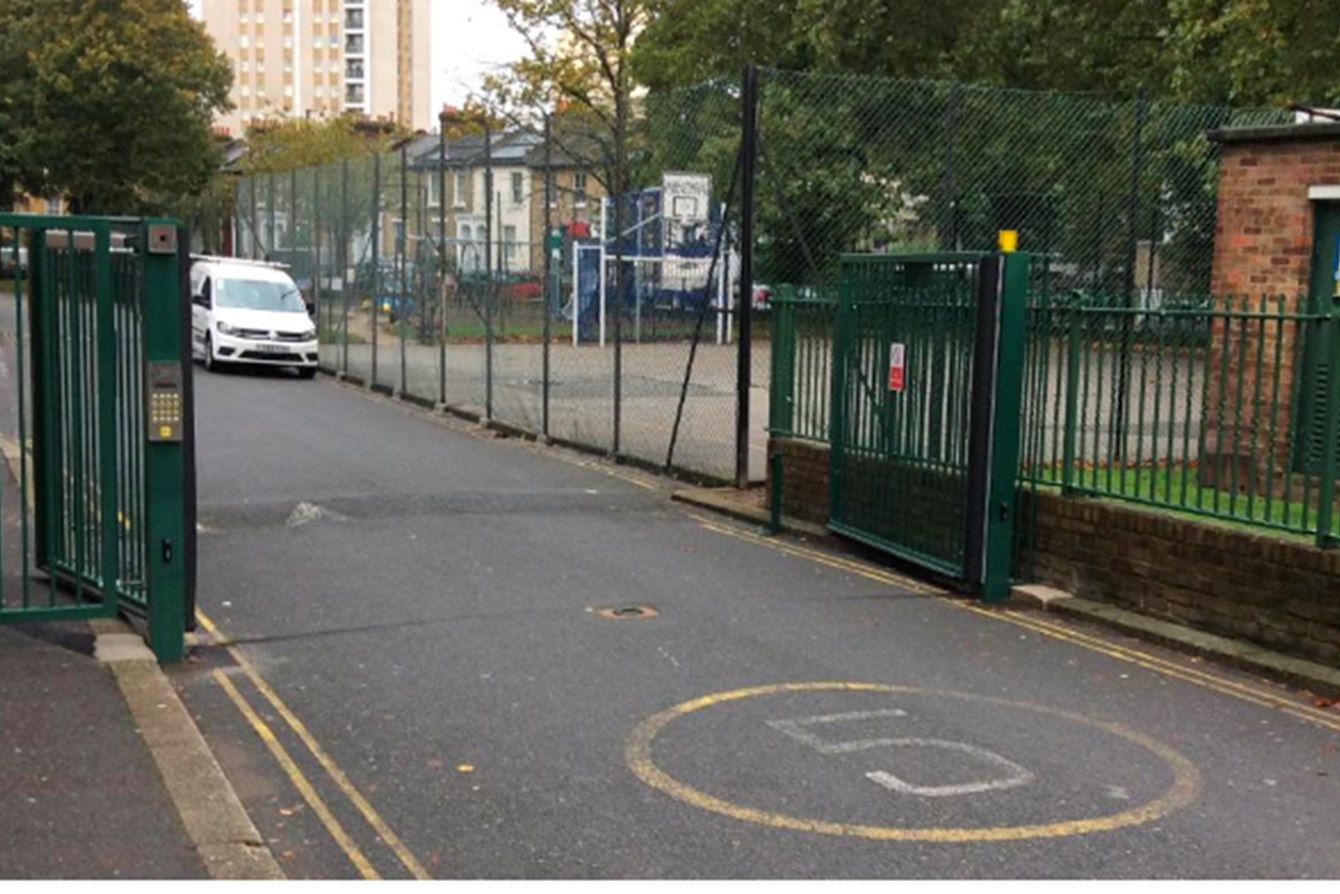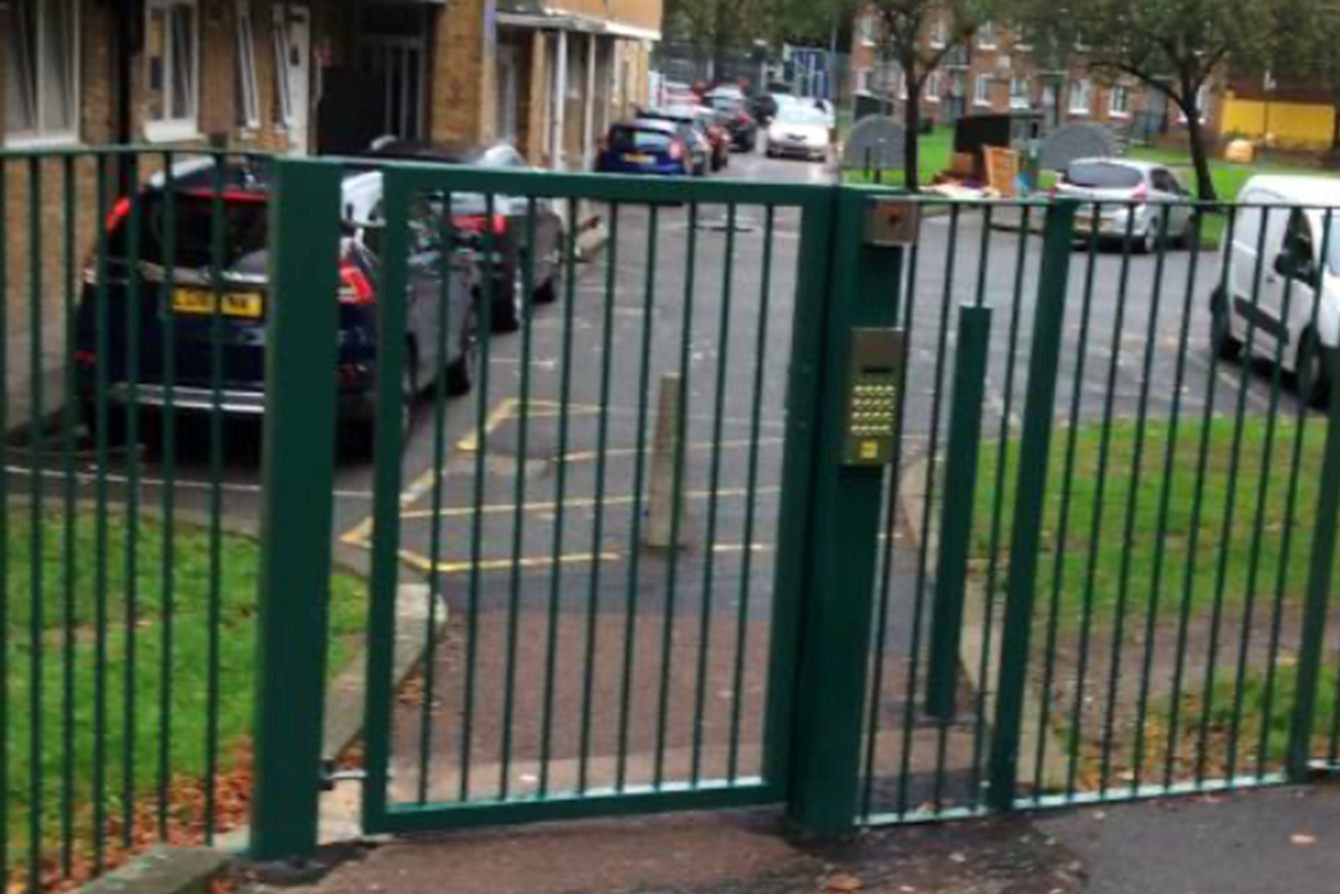 All gate and railing works were carried out in our own specialist facility, offering full control over the time-frame.
All of the systems installed meet the latest Safety requirements as governed by the Door & Hardware Federation (DHF), and all automated systems were safety tested, CE marked and issued with Certificates of conformity.
Conclusion
We have provided a coordinated "turnkey" project, consisting of the design & planning of the works, coordination of all trades and our in-house manufacturing & installation teams, and implemented changes and updates throughout the scope of work.
We assisted Waltham Estate in the implementation of an integrated security design that met their requirements - to provide ease of access for residents and their visitors, whilst providing security and safety for the site.
Fabrication of all metalworks was carried out at our own manufacturing facility and all steel was finished powder, coated to the highest standard and matching existing railing colour on site.
Our technical department designed and sourced a system to upgrade the intercom and fob access systems, and checked and pretested all components on delivery.
We communicated all progress with the residents committee management, keeping them advised of development on site via emails and regular meetings.
Thank you to the team. Whilst I arrived at Waltham after the project had started, I can honestly say that it's been a pleasure working with you guys! You were quick to respond and resolve queries throughout, and took on board any late changes. We look forward to the gates going live."
Clare Odamo, Lambeth Council
Get in touch
We're passionate about technology, proud of the work we do and would love to share our enthusiasm with you! Please feel free to get in touch to discuss our portfolio of products and services:
webenquiries@sccialphatrack.co.uk or +44 (0)1279 630400