Airwave
Moxy Manchester
Airwave install Samsung hospitality TV displays, Otrum Enterprise, Otrum signage, Google Chromecast and a 2 x 2 Philips video wall into Moxy's latest UK hotel.
The Brand
Marriott International's Moxy, operates uber stylish, affordable hotels across North America, Europe and Asia Pacific. 
Moxy offers a modern, design-led experience, targeting millennial travellers with a fresh attitude, trendy communal spaces and cutting-edge technology.
Having made its debut in Milan in the autumn of 2014, Moxy has grown aggressively, now operating 62 hotels with a further 127 properties in the pipeline.
The Hotel
Occupying the site of a former hat factory, Moxy Manchester City provides a heady experience for guests, in the centre of Manchester's trendy Spinningfields district.
The hotel's 146 bedrooms (situated over 8 floors) are cleverly designed; small but productive, incorporating plush platform beds, comfy lounge chairs and a modern workspace. And of course, in accordance with the Moxy ethos, each bedroom offers modern tech - fast Wi-Fi, motion-activated LED guidelights and a state of the art TV entertainment system....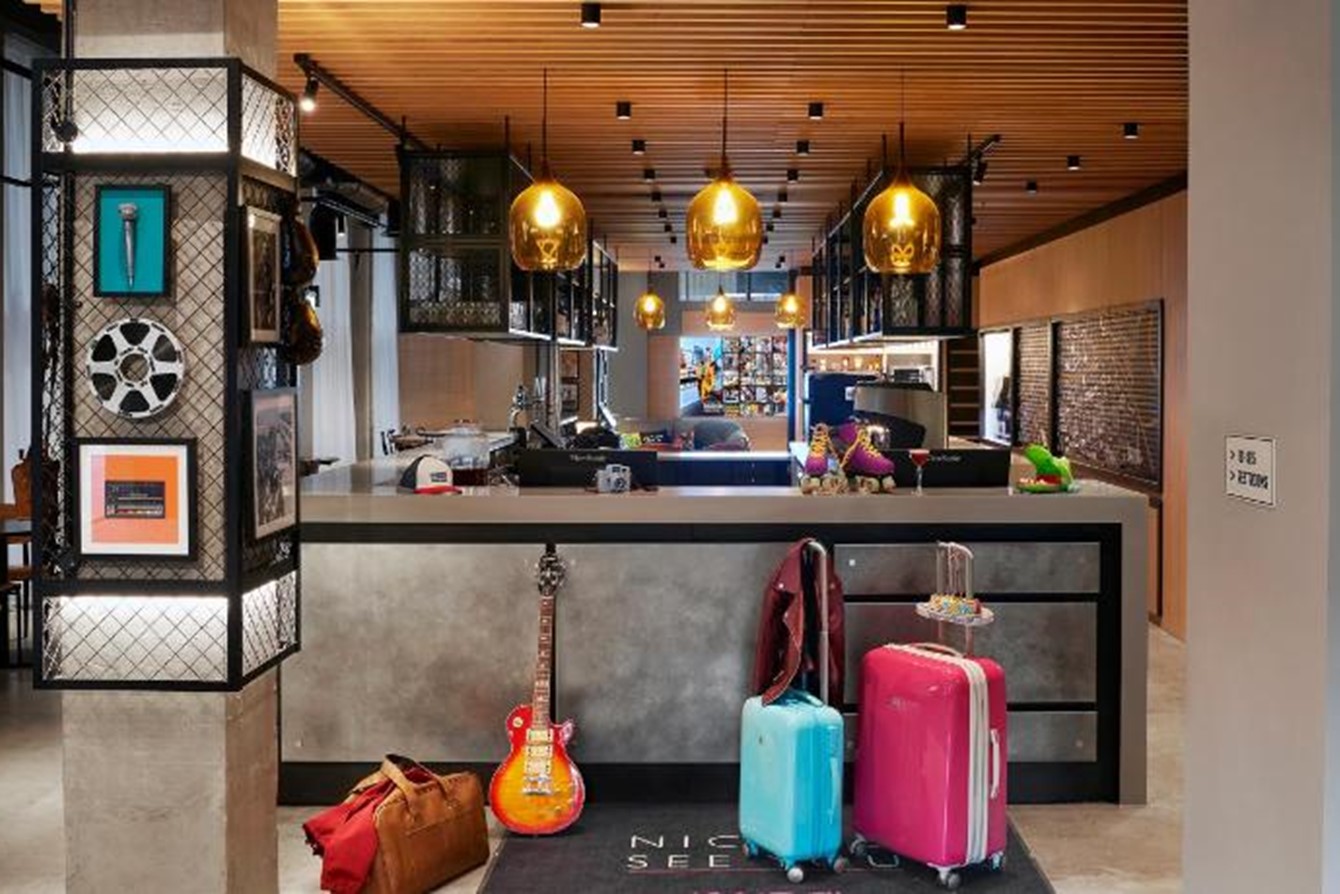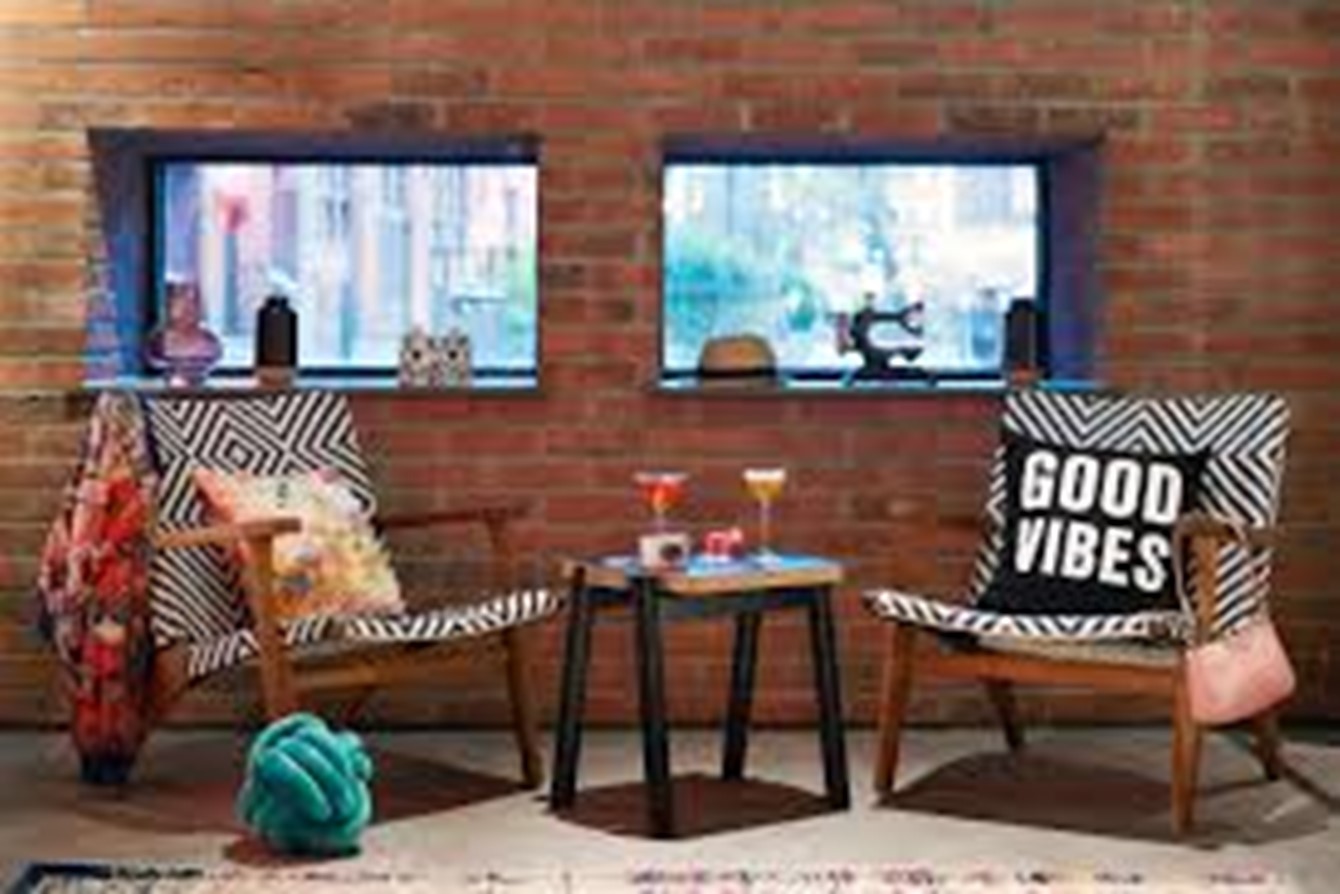 The Technology 
Airwave initiated the project via the implementation of reception equipment and an IPTV headend. This supported technology installed into both the guestroom, and communal environment. 
---
Guestroom tech
Moxy chose Samsung ET690U Series hospitality TVs, requesting the wall-mounting of each display, to maintain the property's space conscious aesthetic.
An Otrum Enterprise interactive information system was then deployed, with features including:
- Hotel information (restaurant opening times etc)
- An electronic programme guide
- An 'Internet TV' button, featuring YouTube and movie streaming app, Airtime.
- Internet radio services, including radio channel collections from Germany, France, Italy, Spain and Norway.
- Local weather conditions
A hospitality certified Google Chromecast service was also deployed on the TV, offering content casting from 1000+ video and audio apps.
---
Communal space tech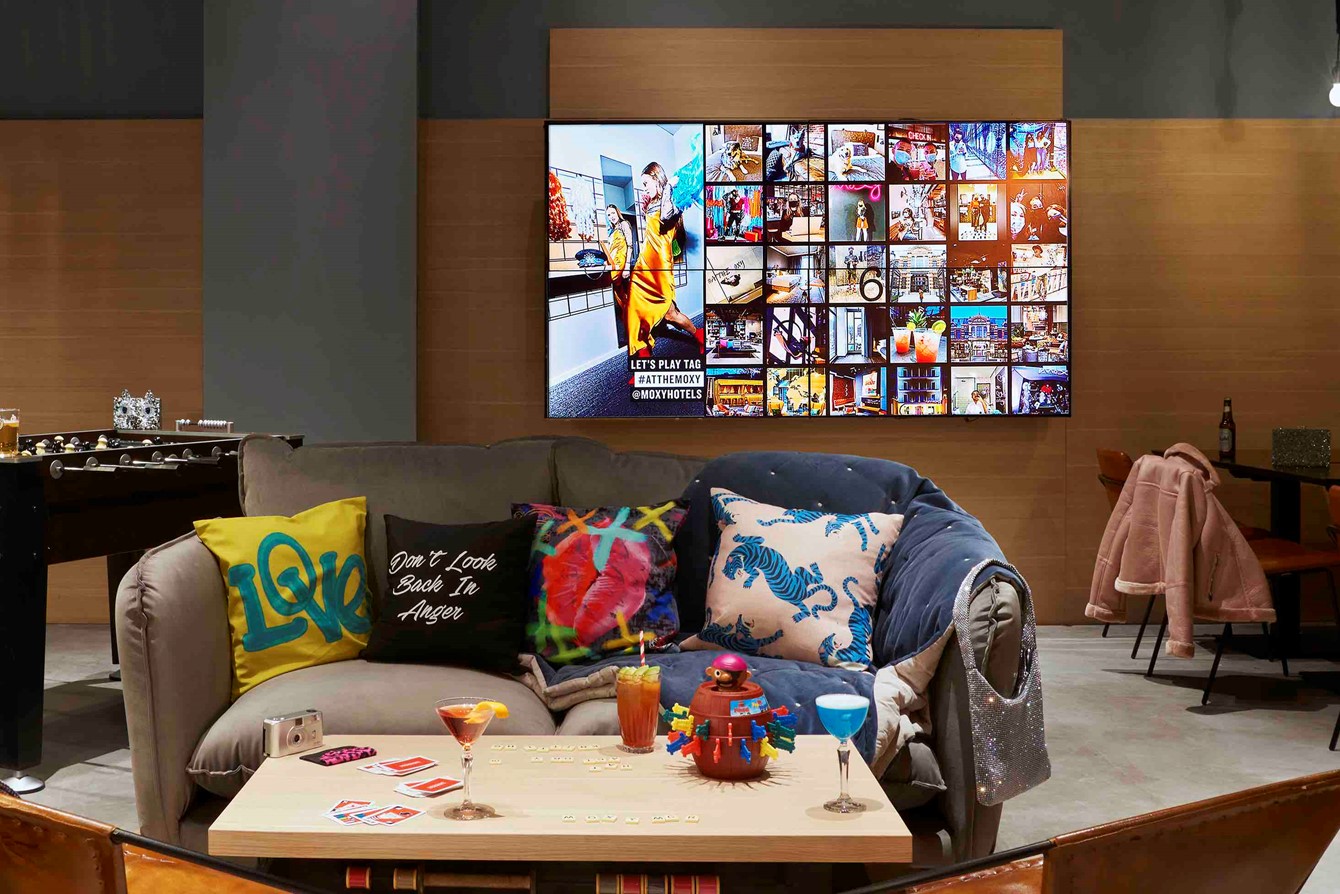 Incorporating Otrum digital signage software as a platform, Airwave installed a 2 x 2 video wall display, using Philips X Line BDL3005 displays; this can be operated via Barco Clickshare technology and is used to play terrestrial TV, premium channels (such as Sky and BT sport), or branded Moxy content. 
2 x 50-inch Samsung ET690U Series TVs were also mounted in the work-space/meeting rooms, also operable via Barco Clickshare.
Get in touch
We're passionate about hospitality technology, proud of the work we do and would love to share our enthusiasm with you! Please feel free to get in touch to discuss our portfolio of products and services:
info@airwave.tv or +44 (0)1403 783 483