Airwave
Point A Dublin
Airwave implement partner Point A's brand standard technology offering into the latest property in Dublin, Ireland.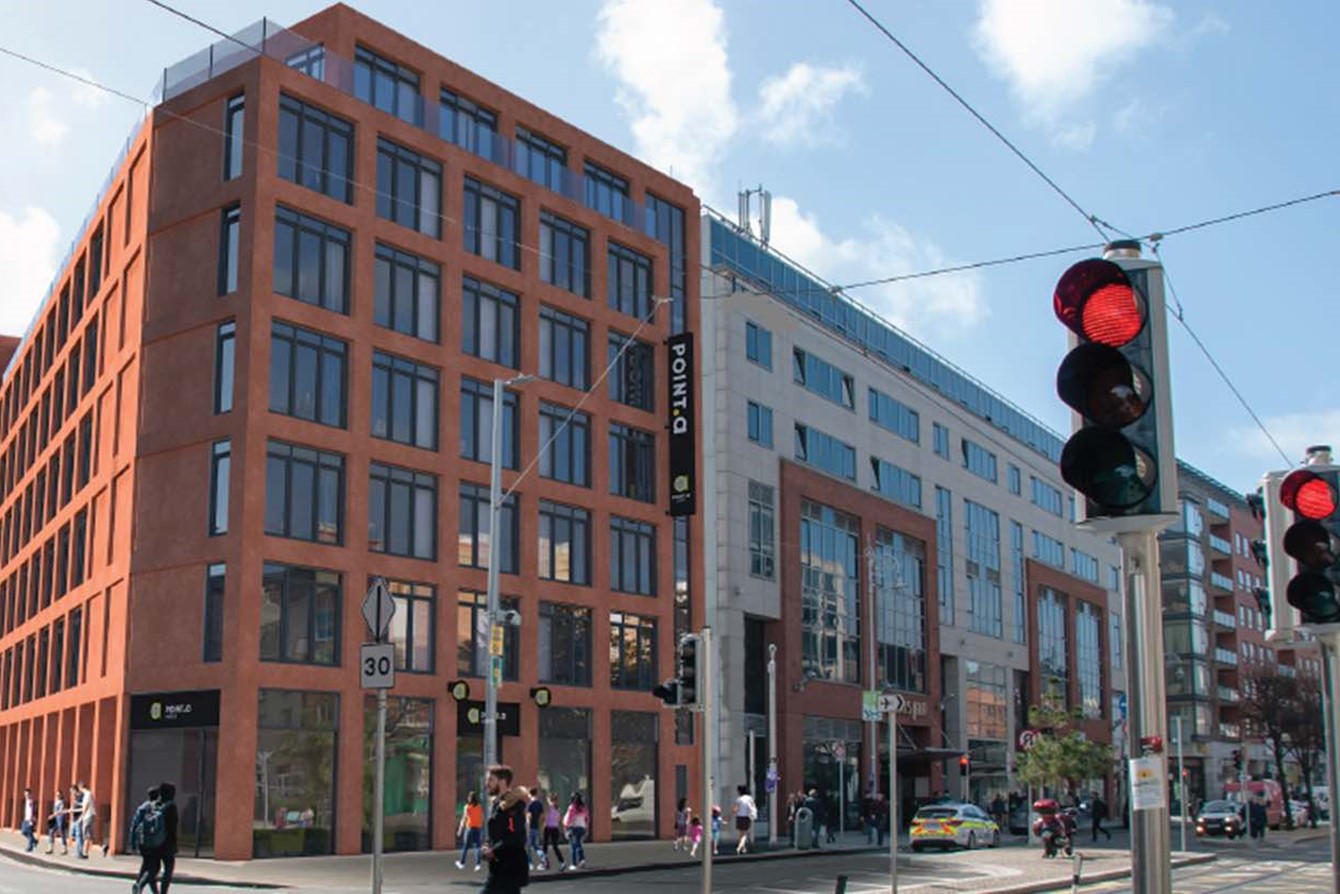 The Brand
Point A provide affordable, centrally located, boutique accommodation across Great Britain and Ireland.
Part of the Queensway Group, the first Point A hotels opened in London Shoreditch and Glasgow in early 2017; the brand has since opened a further 8 hotels, including sites at Kings Cross St Pancras, Paddington and Edinburgh Haymarket.
Airwave proudly partner with the Point A brand, assisting with all AV and guestroom entertainment requirements.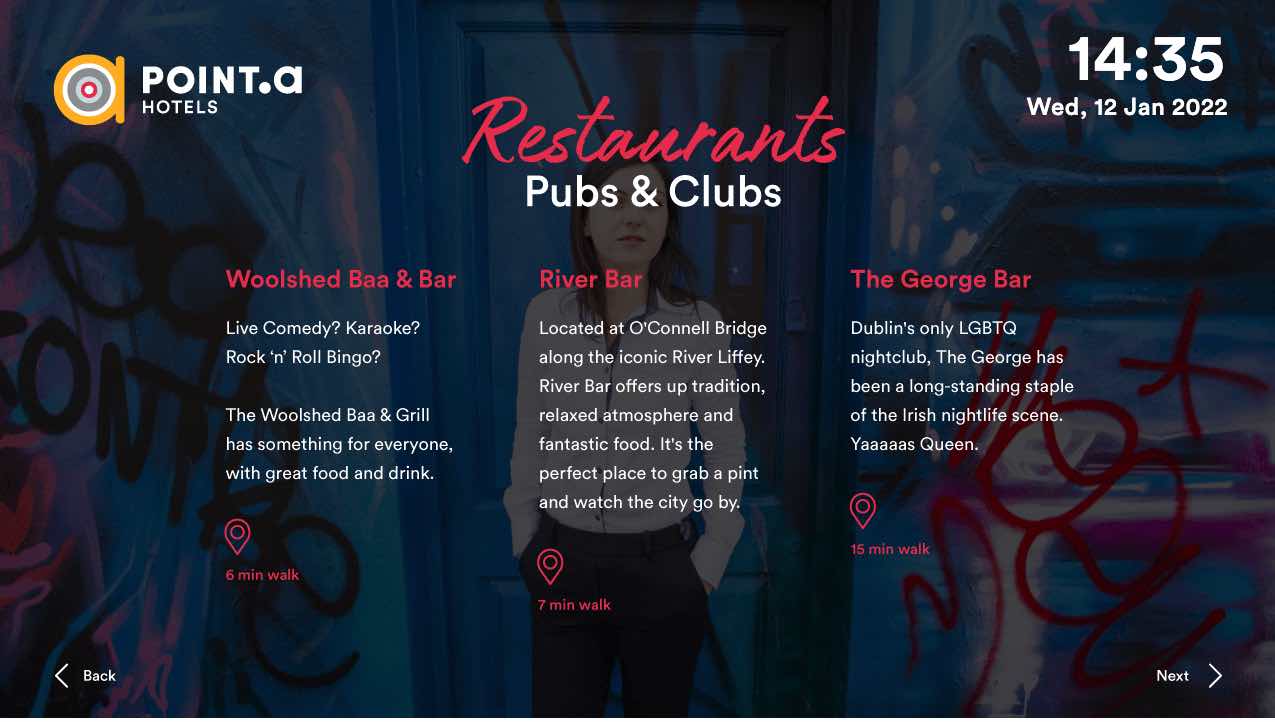 The Hotel
The latest hotel in Point A's portfolio sits in Ireland's capital city.
Famous for its nightlife, culture and craic, Dublin is one of Europe's most vibrant cities. And guests staying at Point A's newest property in Parnell Street, are sure to appreciate the central location and of course, a top notch guest entertainment system.
The Technology
Keen to establish a sense of familiarity and across their hotels, Point A have worked with Airwave to establish a "Point A brand standard technology offering."
This includes the following:
The Guestroom
- 43-inch Samsung 
ET690U
 smart hospitality series TVs
- An Airmedia information system, featuring:
       - Hospitality certified Google Chromecast
       - A line-up of smart apps, including the hospitality exclusive movie streaming service, 
Airtime
.
       - Hotel and local area information pages
All TV's are wall-mounted on flat-to-wall slimline brackets, reducing the TV's footprint.
The Public Area
- 2 x 55-inch Samsung ET690U large display screens 
- 1 x 43-inch LG ULG3 Series signage display
- 1 x 3800 lumens projector 
The inclusion of Samsung digital signage marks the first of Point A's inclusion of a bar area, with the display being used for the advertising of special offers in the bar and across all areas of the hotel's F&B services.