Airwave
TGI Fridays
Airwave implement Sky Sports, hospitality TVs and an audio system in two TGI Fridays restaurants in North Watford and Coventry.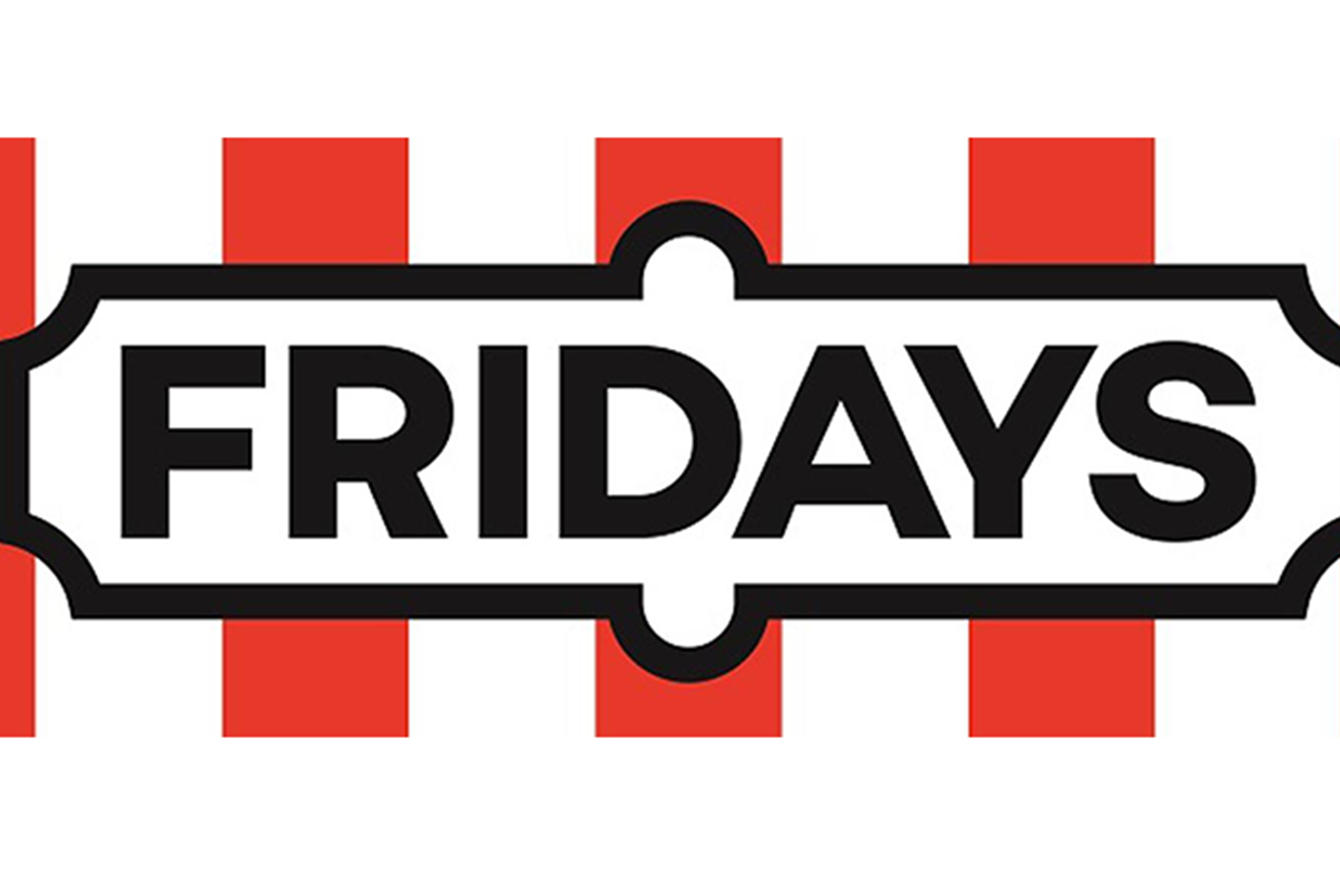 The Brand
Thank Goodness it's Friday!!
Family favourite American cuisine restaurant chain, TGI Friday, operates 869 locations in 55 countries, including 299 in the United States.
Best known for its expert bartenders and extensive cocktail menu, the brand operates 85 locations in England, Scotland, Wales and the Channel Islands, serving over 12 million guests each year.
Searching for ways of increasing trade through the traditionally quieter Monday through Thursday period, TGI Friday approached Airwave, looking for a proof of concept (POC) technology solution to increase footfall.
This  POC was initially implemented in TGI's Watford North, and Coventry locations.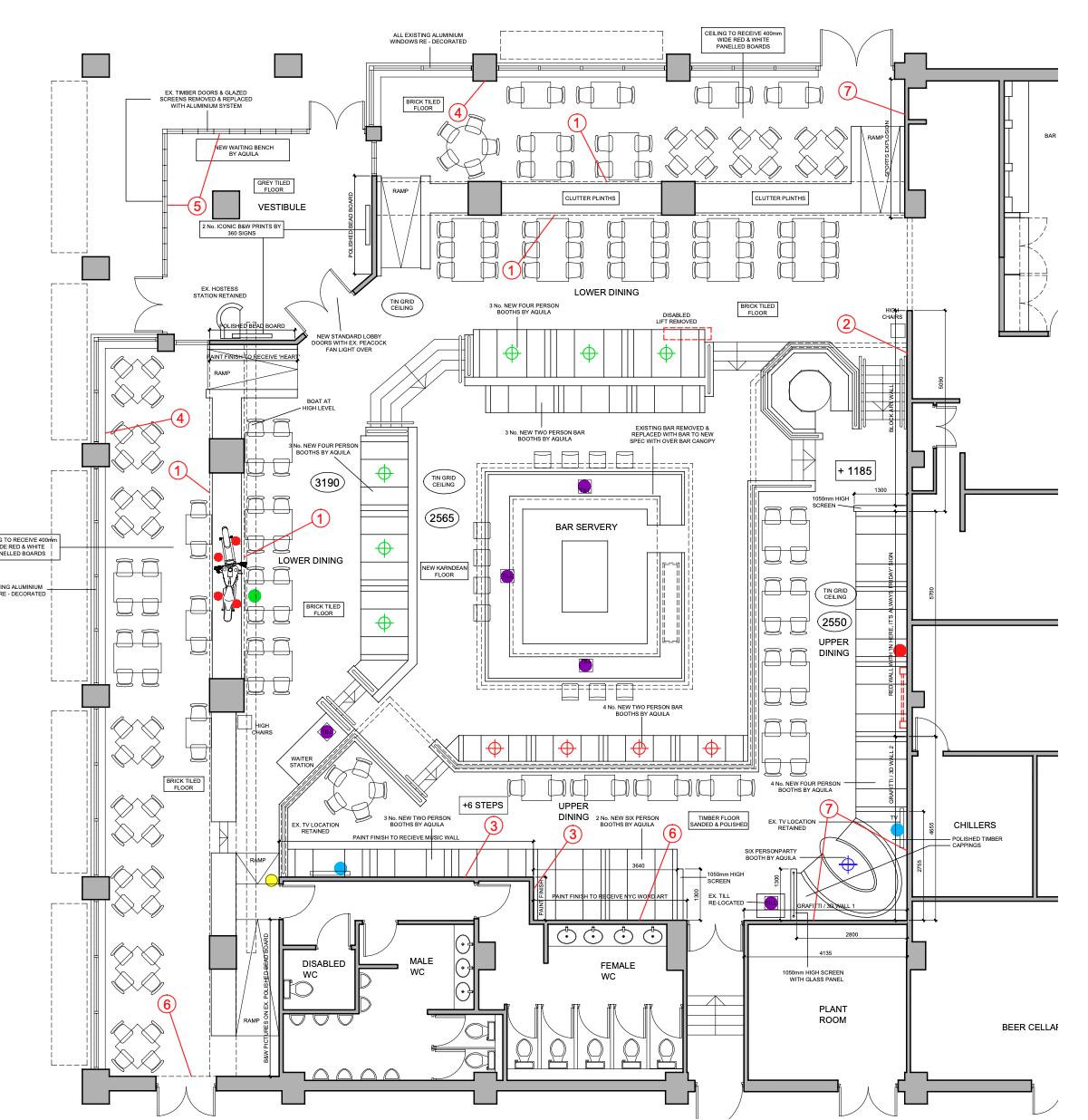 The Technology
Sky Sports - and especially the coverage of Premiership football - is always a crowd pleaser, and Airwave set to work, implementing a system that would leverage the power of Sky's premium content offering.
First task, the installation of satellite dishes on each restaurant's roof. Then a trip to the back office, where various display and audio system infrastructure was implemented. Cat 6 and coaxial cabling was installed to each TV point, with additional cabling implemented to service additional technology, further down the line.
In the restaurant area, Airwave wall and ceiling mounted a number of Samsung HGAU8000 hospitality displays. Sizes included 50, 55, 65 and 75-inch screens, with each display mounted in accordance with the available space of each location.
Samsung's 8000 Series display features 4k UHD crystal displays and a slim footprint design, providing TGI's interiors with an aesthetically pleasing, yet powerful hospitality TV solution.
In conjunction with this, Airwave installed an audio system, consisting of ceiling speakers (6 in Coventry, 10 in Watford North), surface mounted speakers and an integrated mixer amplifier.
The system can be controlled remotely, feeding different sound levels to different parts of the restaurant:
We wanted flexibility to be key in the audio component of the TGI builds, recognising that different groups of people have different needs. For example, we can blast up the volume for a group of sports fans in one area of the restaurant, whilst muting all sound in a family area. This is all part of our inclusive technology experience, which we look to implement across all the sectors we work in. Matt Cox, Business Development Manager, Airwave
Particular attention was paid to the future potential of the systems, with the implementation of an additional COFDM modulator (4 channels), which can be used to provide a further four external feeds - digital signage being a good example.
Get in touch
We're passionate about hospitality technology, proud of the work we do and would love to share our enthusiasm with you! Please feel free to get in touch to discuss our portfolio of products and services:
info@airwave.tv or +44 (0)1403 783 483