SCCi Alphatrack
The Hyde Group, Fenton Close
SCCI Alphatrack design and install powered sliding gates and an automated pedestrian gate with Hyde Group's Fenton Close properties.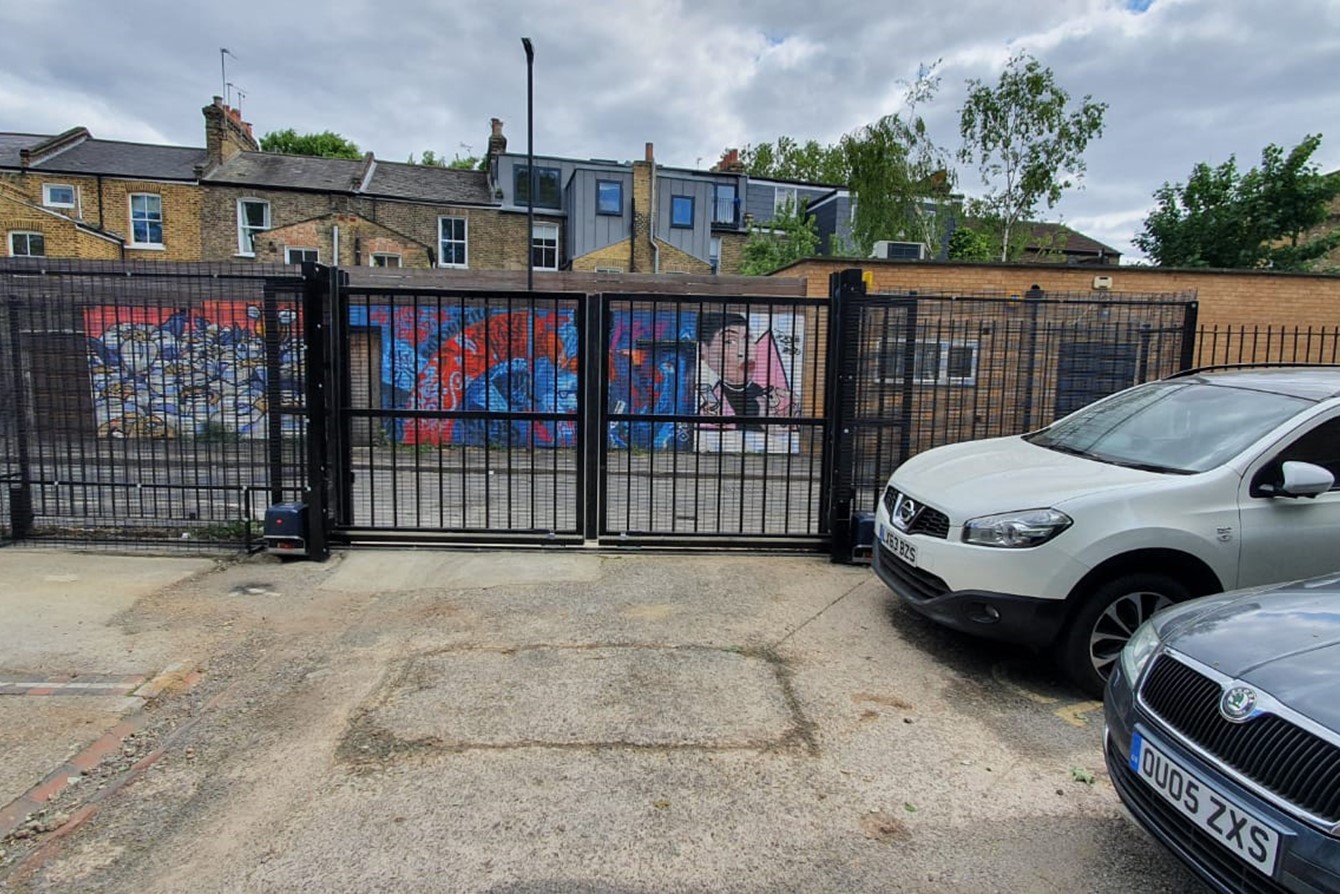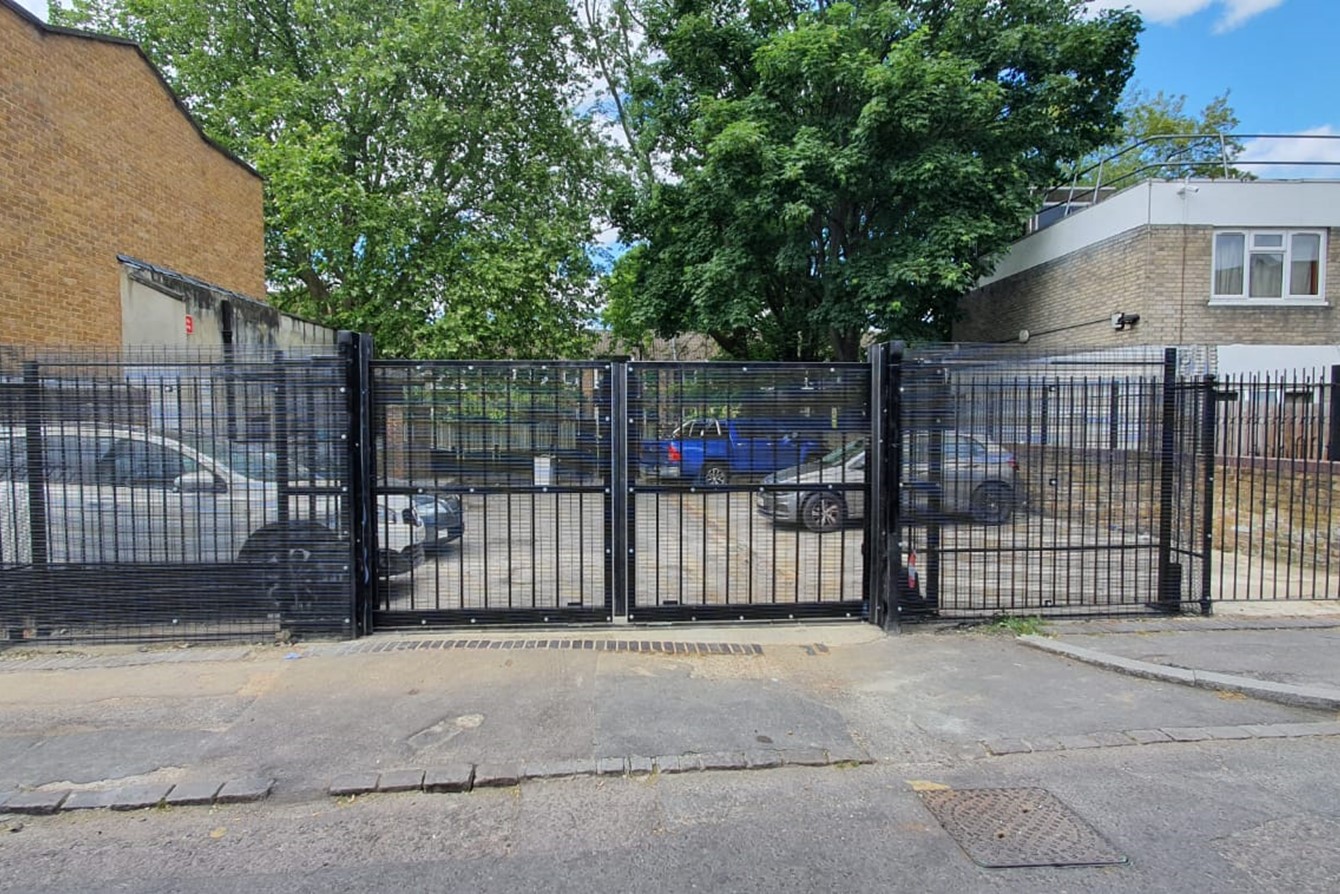 The Challenge
The Hyde Group, an award-winning provider of homes, based in London, met with SCCI surveyors to discuss a number of issues within their Fenton Close location.
The key requirement  was the securing of the car park area, improving security and preventing fly tipping. Additionally, an existing pedestrian gate needed to be replaced and automated to improve access for the elderly and disabled.
A number of solutions were discussed, and a proposal was provided.
The Solution
The installation of swing gates was not an option due to a shortage of space and proximity of parking spaces; instead,  a set of double sliding powered gates were designed, fabricated and installed.
The design required two sliding gate panels and frames, and two sliding gate operators. This design minimised the foot print of the gate system, retaining all existing car park spaces. The gates include run back fencing to enclose the opening of the gates, and all edges, beams, warning lights and signage to meet current legal requirements
The existing single leaf swing pedestrian gate was replaced and then automated to improve accessibility for the elderly and disabled residents, safety standards were also modernised accordingly. 
SCCI also delivered all power requirements to both gates.  
All works were carried out in our own specialist facility giving complete control over the time-frame.
Conclusion
Working with a Hyde Property Manager, SCCI planned the works and fabricated each gate off-site. Installation was completed within 8 working days, including civil, gate installation, wiring, electrical works and commissioning. The end result being a neat, robust, and reliable system.
All works were implemented in line with stringent DHF regulations.
SCCI have been nothing short of amazing in regards to their communication and updates. Following the installations, any questions or queries we had were responded to with the hour." Robyn St.Louis, Property Manager, The Hyde Group
Get in touch
We're passionate about technology, proud of the work we do and would love to share our enthusiasm with you! Please feel free to get in touch to discuss our portfolio of products and services:
webenquiries@sccialphatrack.co.uk or +44 (0)1279 630400