Airwave
TRIBE London Canary Wharf
TRIBE hotels are built for modern travellers, Airwave was delighted to assist with the implementation of a cutting-edge guestroom entertainment system.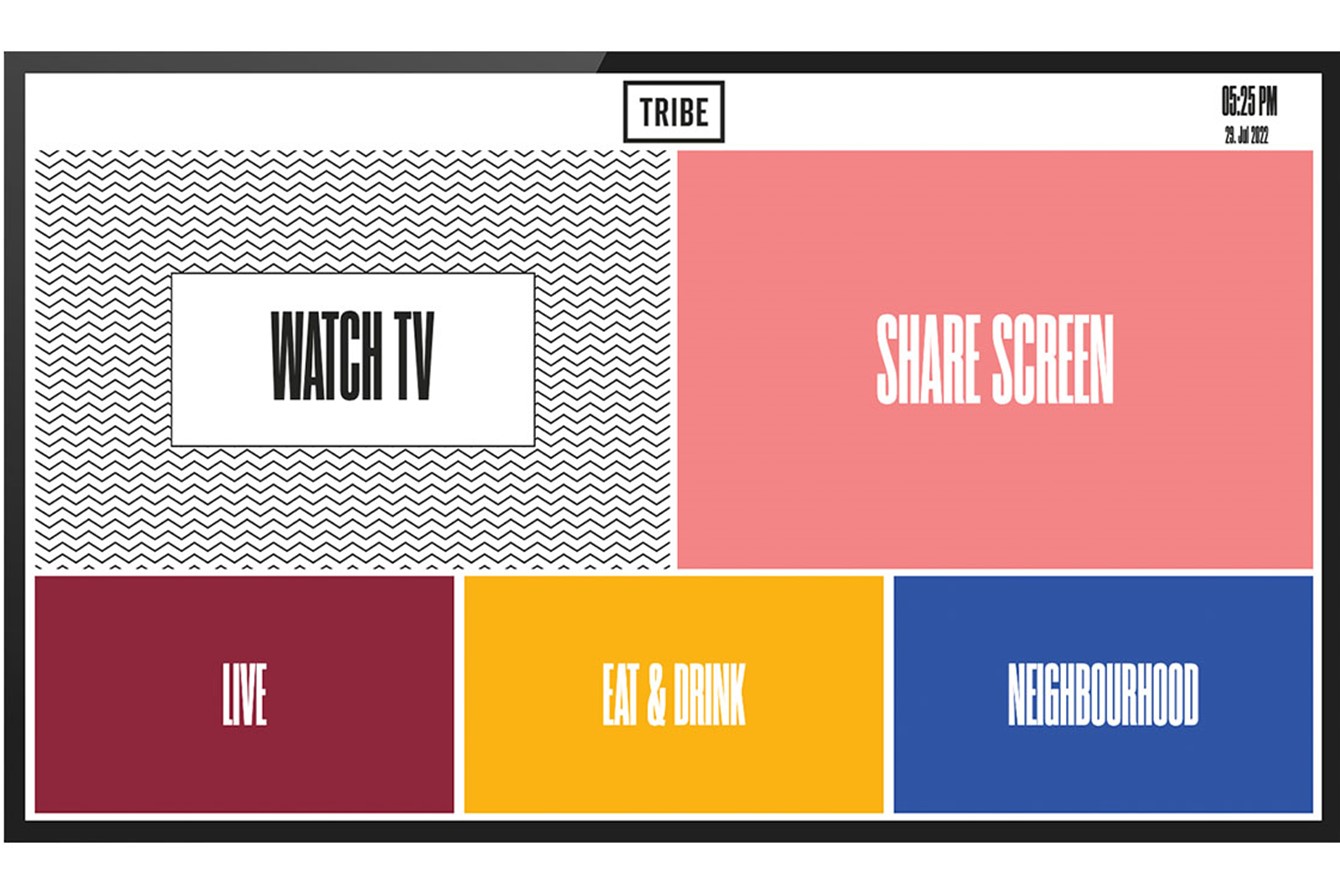 Modern travellers, we made this hotel for you TRIBE Hotels
The Brand
Part of the Accor portfolio of brands, TRIBE Hotels is a series of contemporary hotels, catering for the needs of the modern traveller.
Combining functional, design-led spaces with social connectivity and an emphasis on modern tech, TRIBE is THE brand for today's generation.
With an estate of 5 hotels and 547 rooms in 5 countries, TRIBE is spreading its wings fast, with 46 more hotels in the pipeline. Current plans look to build properties in 50 cities across the globe over the next 5 years - adding to operating properties in France, the Netherlands, Cambodia, Australia and the UK. 
The Hotel 
TRIBE Canary Wharf marks the brand's entry into the UK hospitality market, choosing London's capital and financial hub as a location for its debut property.
Interestingly, TRIBE Canary Wharf is the only hotel located within Canary Wharf itself, enjoying an enviable position in the shadow of London's third tallest building, and a short hop away from the London Underground, DLF and Crossrail stations.
Featuring a 24-hour hub with a sun-soaked outdoor terrace, the hotel is a beacon for business travellers and tech-minded tourists alike, but of course, it was the guestrooms that were predominantly of interest to Airwave...
The Technology
TRIBE gives guests everything they need and nothing they don't.
With this mantra fully in mind,  Airwave recommended a guestroom entertainment system to please the hotel's modern, tech-minded traveller. Naturally, casting functionality was top of the wish list...
Airwave incorporated hospitality certified Google Chromecast, via an Otrum Mirage interactive information system. Here, guests can dig for hotel & local area information, cast content onto the TV or watch linear TV via a tailored list of channels.
These include a number of international channels - a reflection on the influx of foreign business travellers visiting the area - delivered via the implementation of network infrastructure, including two satellite dishes and an IPTV headend.
314 x 43 & 50-inch Samsung HAU8000 Series hospitality TVs provide an able and aesthetically pleasing platform for each room's system, all wall-mounted on Btech tilt brackets.
It was a pleasure working with TRIBE hotels, delivering a functional, simple, but cutting-edge guestroom entertainment system. Wayne Bowring, Head of Hospitality Sales, Airwave Europe
Get in touch
We're passionate about hospitality technology, proud of the work we do and would love to share our enthusiasm with you! Please feel free to get in touch to discuss our portfolio of products and services:
info@airwave.tv or +44 (0)1403 783 483