SCCi Alphatrack
Vantage Heights
Another successful 4Fibre installation, within Forest Hill's Vantage Heights development.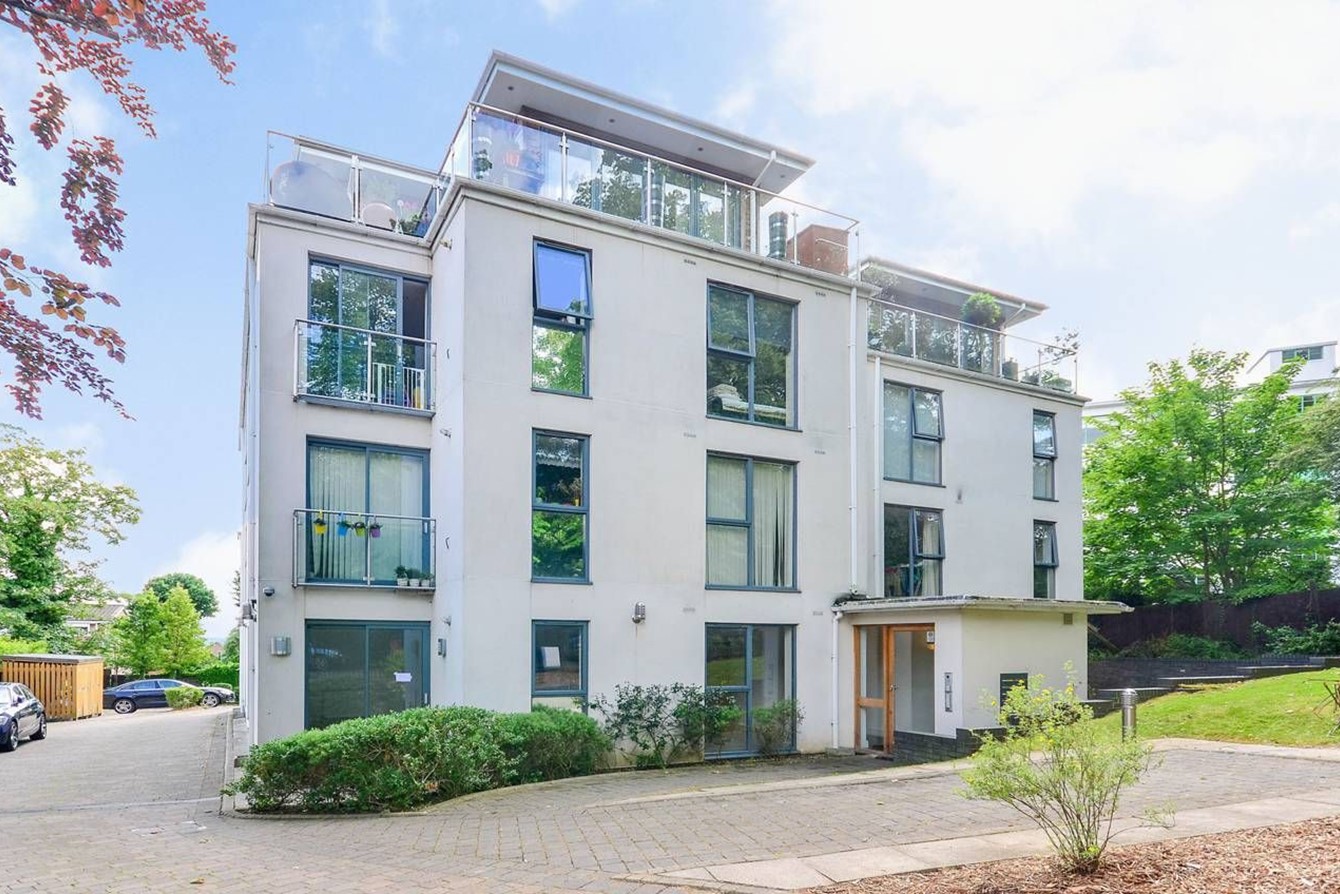 The Development
Consisting of 14 dwellings in a modern apartment block at the top of Taymount Rise, Vantage Heights is one of the most prestigious gated developments in South East London's Forest Hills area. 
Situated just 0.3 miles from Forest Hills station, the development also offers excellent transport links into London Bridge and Canary Wharf.
The Proposal
The directors and residents of Vantage Heights were looking for a full fibre solution to overcome the slow broadband speeds experienced via their existing copper network. Additionally, they wanted to future proof the building and improve both broadband speed and choice.
There were some concerns over the breaching of fire stopping and the potential level of disruption that the installation of new broadband might cause. Notably, the stakeholders were keen for any work to be completed quickly and efficiently. 
Having seen work completed by 4Fibre in the blocks next door (Taymount Grange & Forest Croft), Vantage Heights were impressed by the quality of the installation, and the common sense, future proof technology deployed.
Keen to find out more, they approached 4Fibre's engineers, who explained how it worked - highlighting that the job would only need to be done once, and that it would be fire stopped and certificated afterwards. 
The directors took the solution to the resident committee, who then entered in to an access agreement - the project was then surveyed and a planning pack provided. 
Once agreed, SCCI implemented its 4Fibre solution - providing access for up to four internet service providers, each with their own dedicated fibre cable, installed through only one penetration of each wall / floor / flat 
A key part of the 4Fibre remit was a future proof, neat and tidy, low visual impact installation that would be signed off as not affecting the fire stop compliance of the building.
4Fibre's low carbon footprint solution achieved this, allowing fully independent access for up to four full fibre broadband ISPs, to all 14 apartments. 
The Delivery
With the aesthetics of the development in mind, and in accordance with a brief of an aesthetically acceptable low visibility solution - SCCIA opted to implement an internal installation.
After identifying suitable locations for the main distribution cabinet, SCCIA ran multi-fibre cables to every apartment & house. 
Cables were terminated and spliced to the POE just outside the apartments, ready for the internet service providers to connect through to the consumer premise equipment in each property, when the resident takes service. 
A chance encounter with a broadband installer's van parked outside Vantage Heights led to a conversation with the team at SCCI. Their response was positive and the directors of Vantage Heights, who had been struggling with unreliable speeds, agreed the go ahead. SCCI accelerated the process, and the installation was completed in record time - at no cost to the leaseholders. Residents are now enjoying speeds of 150mbps, with some opting for 500mbps. The installation is smart and discreet, and blends with the modern style of the building. Leon Ferguson, Vantage Heights resident
Get in touch
We're passionate about technology, proud of the work we do and would love to share our enthusiasm with you! Please feel free to get in touch to discuss our portfolio of products and services:
webenquiries@sccialphatrack.co.uk or +44 (0)1279 630400